ENGLISH LANGUAGE IN A LOGISTICS UNDERGRADUATE COURSE: PERSPECTIVES AND CHALLENGES
Keywords:
English teaching, Internationalization, Logistics undergraduate course
Abstract
Nowadays, it is common knowledge that English language is important to any professional since it is the main language in areas like: technology, business and science. In addition higher education in Brazil has also started implemented programs and actions aiming at internationalization which can be defined as an integration process of intercultural, international or global dimensions with educational purpose and offers. Research has shown that English is one of the key aspects to internationalization as research partnerships, students and professors mobility programs, EMI courses, MOOCs requires a common language which usually happens to be English. Such facts reinforce the role educational institutions play to develop students' communicative skills in English. This study aims to analyze this language role in a Technology in Logistics undergraduate course offered in a public institution located in São Paulo metropolitan area. In business field, the second most offered undergraduate course is Technology in Logistics, which stands at more than 22% of the courses in the area. The work searches for evidence that students have the linguistics ability and skills (English) to meet the market and academic demands which are established in the fundamental documents of the course. Thus this qualitative case study uses data from documents analysis and a questionnaire applied to the students. Results show a mismatch between the learning expectations set in the official guiding documents of the course and the implemented actions, low amount of English studying hours and learning difficulties among students. This investigation intends to contribute to future actions in English teaching to better prepare Logistics undergraduate students.
Downloads
Download data is not yet available.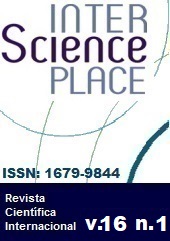 Downloads
How to Cite
Eliana Kobayashi, & Adriano Maniçoba Silva. (2021). ENGLISH LANGUAGE IN A LOGISTICS UNDERGRADUATE COURSE: PERSPECTIVES AND CHALLENGES. InterSciencePlace, 16(1). Retrieved from http://www.interscienceplace.org/index.php/isp/article/view/6
License
This work is licensed under a Creative Commons Attribution 4.0 International License.